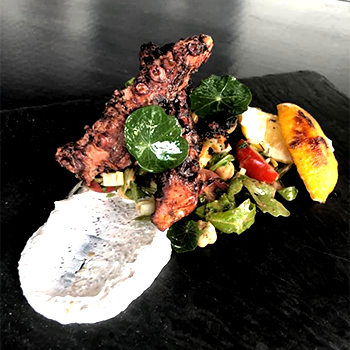 A unique experience
Fire is the central element that awakens the aromas of our dishes. All our meats are cooked and smoked, in house, over an open flame and charcoal. These simple cooking techniques bring out the flavors and richness of the main ingredients on our menu. Come and discover the reinvented BBQ in a warm and friendly atmosphere, while contemplating the breathtaking sunsets over the mountain.
Welcome to Le Cracheur de feu!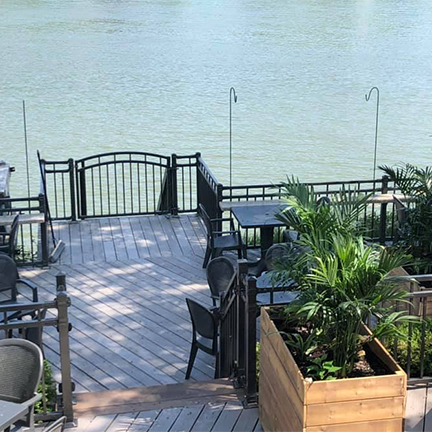 A festive and warm
waterfront ambiance
Our restaurant offers a festive and warm ambiance and can welcome more than 120 guests at once. We've also built an amazing tiki bar and three story terrace overlooking the Richelieu that can welcome more guests for important events. To surpass customer expectations, we've recently started on a project to create a water based pontoon smokehouse & grill that will add to the unique and incredible experience customers are already receiving.

« Le feu est vivant, il a du caractère et chaque bûche donnera un résultat
différent. Les saveurs qui sont éveillées grâce à ce type de cuisson sont
incomparables et c'est ce qui fait que j'aime autant travailler avec ce medium.»
- Jason, co-propriétaire du Cracheur de feu