OUR HISTORY
Le Cracheur de Feu opened its doors at the beginning of summer 2020, in the bicentennial property that once housed the very first school in the city of Beloeil. The establishment has undergone a rejuvenation cure, while ensuring that it keeps its historical aspect, which makes it so beautiful.
Our restaurant offers a warm and festive atmosphere and can accommodate more than 120 guests inside, and even more, thanks to our large patio on 3 levels, overlooking the Richelieu River. A tiki bar as well as the upcoming acquisition of a boat that will host a smokehouse and a charcoal grill on the water, help creating a unique experience for our guests.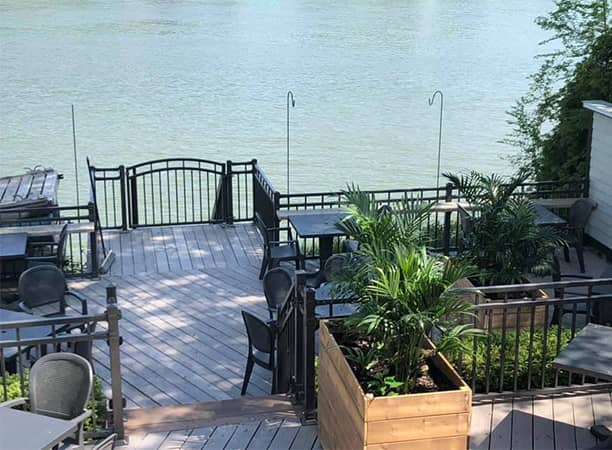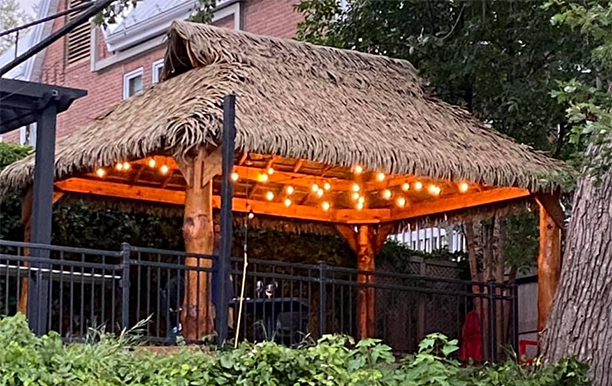 OUR TEAM
We are very lucky to have talented people who are driven by a passion for culinary arts and restaurant business, among our team. From Tuesday to Sunday, our cooks are busy as early as 6am, preparing and cooking the products that will be served on the same day. Our passionate service team will make you live a unique experience in a Latin atmosphere during the day and to the sound of blues music, typical to the South, at night. Each and every member of our team plays an important role in the success of our establishment and we are very proud to work with them.
CHEF'S PROFILE
Jason, co-owner of Le Cracheur de Feu, has been working in the restaurant business for over 20 years. A graduate from ITHQ in cooking, he was already interested in culinary creation at a very young age. He has held several positions in the kitchen, starting as a clerk and working his way up to executive chef in the past few years. Jason discovered the beauty and simplicity of cooking with fire and charcoal. Through hundreds of tests and thousands of hours of work, he has perfected the recipes that are presented to you on our menu.
"Fire is alive, it has character, and each log will give a different result. The flavors that are awakened through this type of cooking are incomparable and that's what makes me love working with this media so much. "
It is with this passion and love for food that we wish to share with you, that Le Cracheur de Feu was born.
Encouraging
the local economie
At Le Cracheur de Feu, it is of the utmost importance for us to support the local economy, especially in these difficult times. We make it a high priority to source the vast majority of our products from Quebec and Canadian producers, and we are very proud of it.